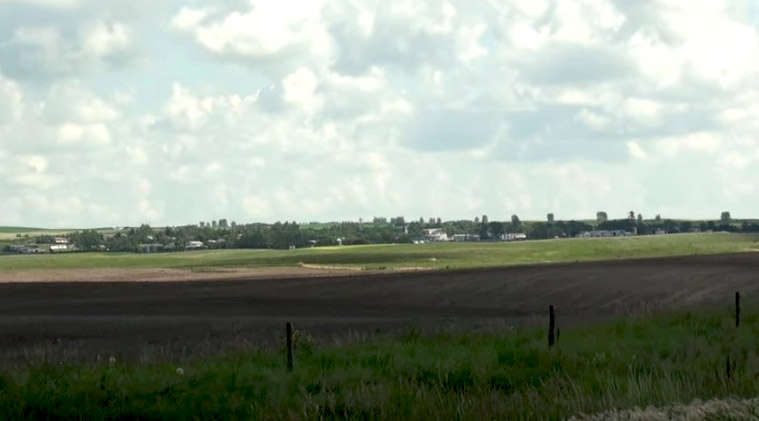 Beechy May Public Minutes
Minutes of the Regular Meetings of Council of The Village of Beechy that was held in the
Village Council Chambers, Beechy Saskatchewan on:
Minutes are available for view on the Municipal Council Page.
Fire Ban Removed – May 22, 2020
Beechy PDWA Rescinded – May 8th, 2020
PDWA Lifted.
---
This Advisory applies to residents and users of Village of Beechy's water distribution system location at the corner of 2nd Street West and 1St Avenue North up to and including 4th Avenue North and Main Street, and is effective immediately.
Beechy Landfill Summer Hours 2020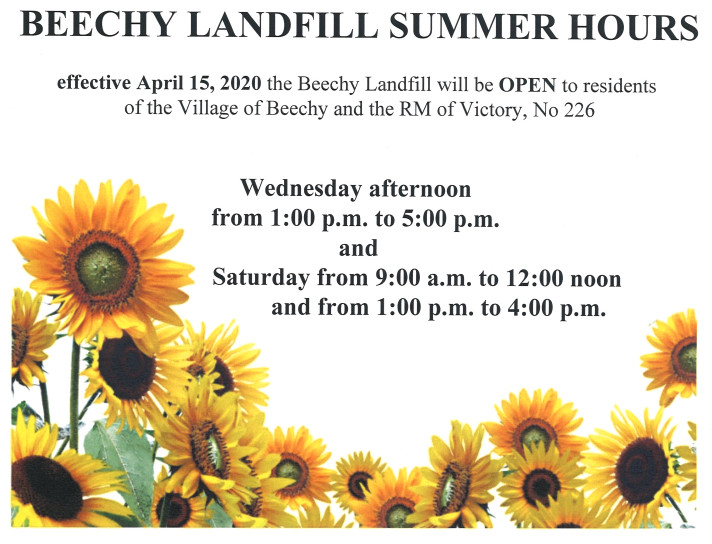 April 2020 Land Fill Hours